Articles
RIVIO is fully customizable in a lot of aspects including looks in order to best match the branding and visual of your site.
In the free version of RIVIO, you can select from two theme styles on the "Setup/Custom embed theme" page: "Default" and "Light". The "Default" theme is best suitable to pages with light (ex.: white) background, the "Light" setting is preferable for the darker tone layouts.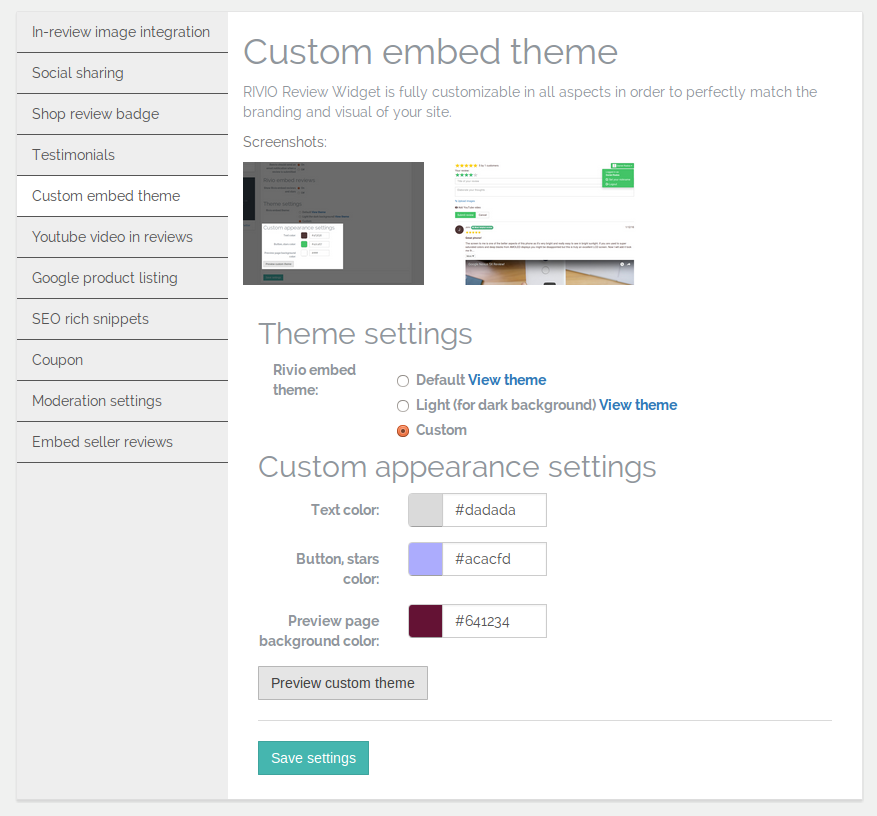 If you are a Premium user, you can select the "Custom" theme, where you can pick your own colors for the widget without limits.